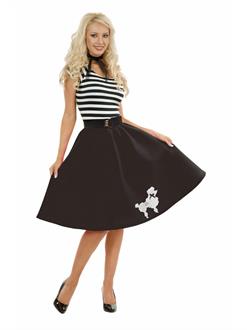 Womens Black Poodle Dress
This Product is currently out of stock!
Product Description
Want to be the queen of the sock hop at your next 1950's themed bash? Put on the Womens Poodle Dress (Black) which comes with a scarf and belt and you will be on your way to being crowned queen. Top off your look with saddle shoes and white Bobby socks.
---
View more Products in Below Tags:
---