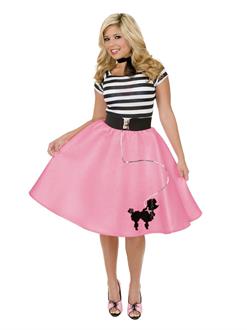 Womens Pink Poodle Skirt
This Product is currently out of stock!
Product Description
Want to be the queen of the hop? You need to wear rock 'n roll shoes and the fashionable Womens Poodle Skirt (Pink). We suggest that you also put on a button-up blouse chiffon scarf leather jacket and bobby socks to create a complete 1950s inspired look.
---